аметистът на мерлин – the amethyst of merlin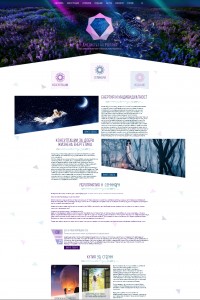 | | |
| --- | --- |
| Project name | аметистът на мерлин – the amethyst of merlin |
| Category | Web design: Art, Culture and Hobby |
| Registration date | 30 August 2018 |
| Author | Christiana Iontcheva |
| Status | Approved |
Description
Целта на Аметистът на Мерлин е да даде вдъхновение и кураж на хората да следват мечтите си.
Личен сайт на Ивана Камбушева – консултант повишаване на жизнената енергетика.
Пълноценно използване и разгръщане на човешкия потенциал. Лични разговори-консултации, които имат за цел да установят къде изтича енергията, как тя да се организира по нов начин и да се фокусира осъзнато за постигане на мечта, цел.
***
The Amethyst of Merlin`s mission is to give inspiration and courage to people to follow their dreams.
Ivana Kambusheva's personal website for consultations on managing and focusing the vital energy;
Successful concept for increasing vital energy, for the fullest use and deployment of human potential. Consultations aiming to find out where vital energy is running out, how to organize it in a new way and to be focused consciously on achieving a dream or a goal.