Icarus_thegame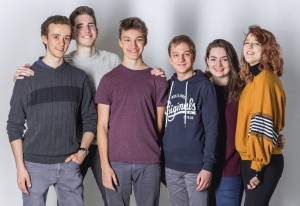 Description
Icarus_thegame is a self-developed digital-education computergame.
You can explore the world of "artificial intelligence" and "chatbots" in combination with the communication on social media within a joyful and fun experience.
This digital-education game supports teachers on their change from analogue to digital teaching methods. Their Students can explore these important topics in a lifelike experience on an interactive level of education.
The target group is teachers who want to give their students new challenges on a digital level as well as the ambitious casual gamer.
We want to support teachers on their change from classic teaching methods to lifelike digital education. We give the opportunity to speak about a complex topic relevant for the future on a simple and easy understandable level, especially for a younger age group (10-15 years). Students can explore the topic of careful online-communication. The casual gamers will amaze the extraordinary game-mechanics and the thrilling storyline.
For more informations please contact
[email protected]