Karst grotto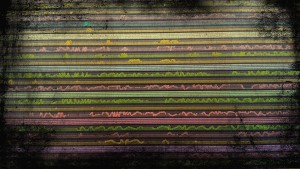 Description
Karst Grotto is an acousmatic multichannel work which was composed during residencies at the Department
of Music Technology and Acoustics in Crete and the Institute for Computer Music and Sound Technology
in Zurich. The title, chosen for its onomatopoeic qualities and its direct references to landscape types, as well as geological spatial structures and processes, reflects the sound world of the work. Karst, a particular topography is created by the dissolution of soluble rock types from their contact with acidic rain water. A microlevel chemical process which characterises the morphology of entire landscapes and results in complex networks of small-scale, micro-space, features and textures like fissures and rillenkarrens.
All sound materials were collected using bespoke miniature electret condenser 5.0 arrays, and were processed using multichannel
tracks in a DAW. Original recordings were only processed using plugins which catered for multichannel sources in an effort to embed the characteristics of the sources' acoustic space in the development of new materials. This is not to say that the acoustic space captured in the recordings is retained in the processed sounds materials, but rather that it inoculates the resulting spatiomorphologies.
The work is an artistic interpretation of the notion of aural micro- space and an attempt to work with the reality
of such a notion by using specially developed hardware. In Karst Grotto texture and spatially defined figures have a broader capacity for action due to their multichannel nature.